Climate Crisis
(See link to the Competition, at the bottom of the page)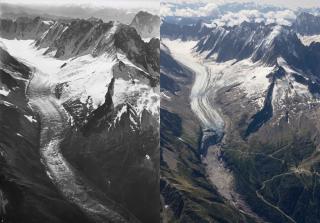 What we ski over now - changes in the Argentiere Glacier from 1919 to 2019
(Click on to see larger image)
Courtesy of ‌Walter Mittelholzer, ETH-Bibliothek Zürich / Dr Kieran Baxter, University of Dundee
The climate crisis is having a profound effect on our sport, from unpredictable weather and snow patterns to the tragic and accelerating retreat of familiar glaciers . We only have a few years in which to act if we are to have a chance of slowing down the warming of the planet. The UK has set a target of reaching Carbon neutrality in 2050. Many think that this target is not ambitious enough and in any case is not supported by a convincing plan. In the end, any plan on any timescale, will need all of us to change our lives and expectations to some degree to reach its goal.
ESC Low Carbon Challenge
Last year, the ESC Committee agreed to set the Club and its members a Low Carbon Challenge. They recognised that the main contribution of the Club's activities to the climate crisis are the Greenhouse Gas emissions (GHG) from our travel to go touring, especially flying.
The Low Carbon Challenge to members is to travel lightly and thoughtfully, and contribute to the Club's targets. Our targets as a Club are to achieve a carbon neutral tour programme each season, and to progressively reduce our collective GHG emissions year on year.
We can only do this if we all pitch in and do our bit. Slowing the pace of the climate catastrophe will require everybody to act differently and collectively on a global level, and we can start making our contribution NOW.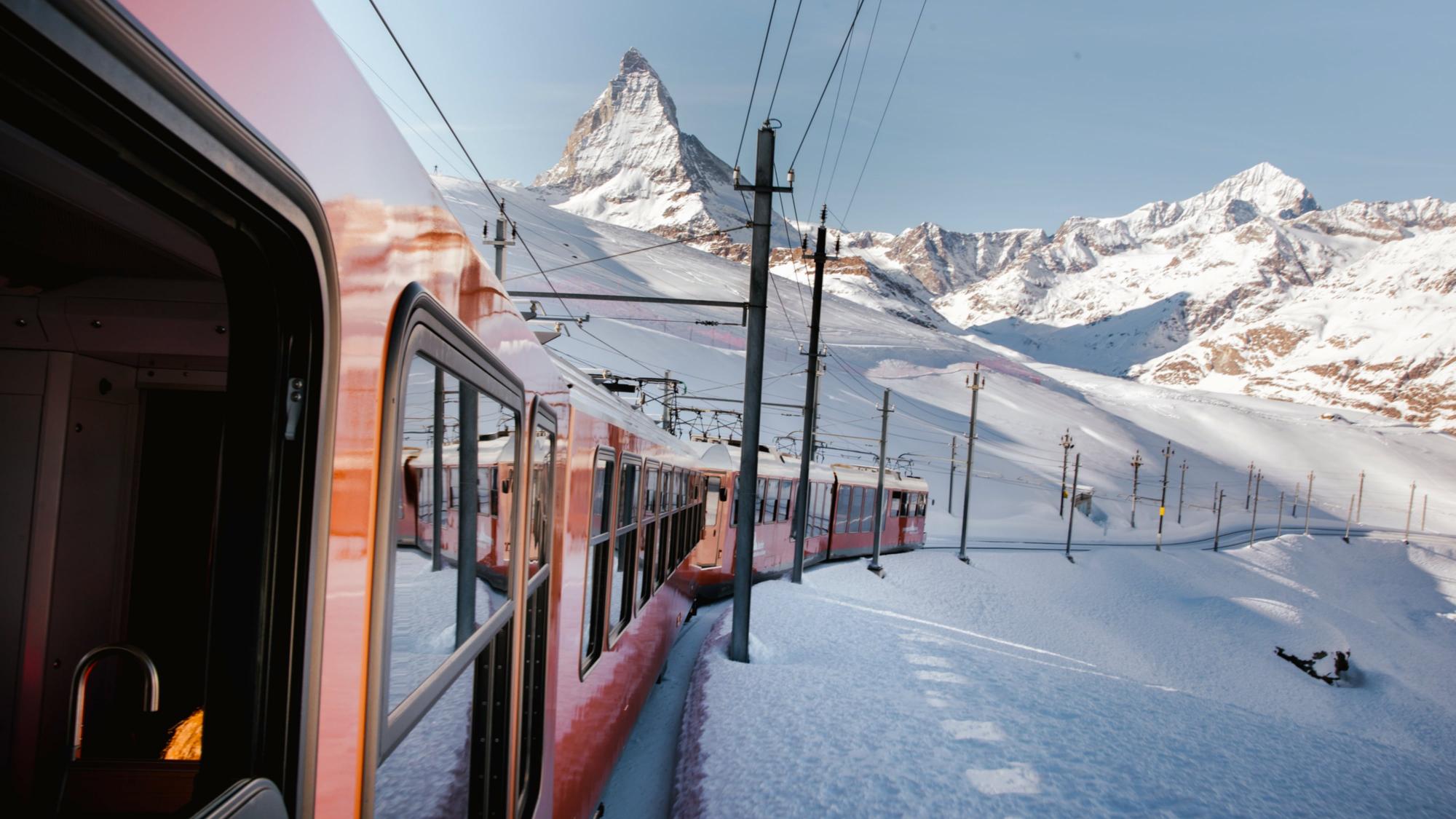 Club members can contribute to the Challenge by doing these two things:
Consider carefully how you travel to go touring. Favour the greenest tour and choose a low carbon travel route.
This will contribute to reducing the Club's gross GHG emissions. We will monitor this through surveys and other means, and report on this to the AGM every year. Leaders are encouraged to develop tours that support green travel.
Go here for low carbon travel advice for your tour.
 
Calculate the impact of your travel, and buy carbon credits to offset your tour.
If we all did this next season, the Club will be more or less carbon neutral for the season.
Go here to calculate and buy carbon credits
Of course, you could apply these two steps to everything you do, not just ski touring.
Low Carbon Competition
The 2022 Tour Programme will be published soon. Watch out for this and the announcement of a Competition in the next Newsletter. To encourage you to support the Challenge, we are running a Low Carbon Competition with some wonderful prizes, donated by FaceWest and Backcountry UK.