Membership of the Eagle Ski Club provides you with a range of excellent benefits:
A very active club with lots of members throughout the UK and overseas, giving plenty of opportunities to go ski touring and to meet up with like-minded people.
A strong focus on training, leader development and supporting youth and diversity, with a range of award schemes to support the development of skills and experience.
A high-quality Yearbook of tour reports and information about ski touring, and regular e-newsletters.
An online library of Yearbook articles, expedition reports and photographs to help you plan future ski touring trips.
A commitment to sustainable ski touring and low carbon travel.
Affiliation with Mountaineering Scotland, providing members with 3rd party liability insurance and a wide range of other benefits (unfortunately this isn't available to Overseas or Associate Members - see Join Us for more information).
An active club with lots of members
We have around 1500 of the UK's most active ski-tourers to share information with and plan trips together. Each year we run a programme of over 60 Club Tours, both guide led and member led, providing day tours and hut-to-hut tours in the Alps and further afield, as well as a range of instructional courses covering off-piste techniques, avalanche awareness and ski touring skills at all levels from introductory to Club Leader. Members are also encouraged to put information about their own ski tours on to the website in order to promote them amongst other members.
We also run a large programme of Scottish skiing meets (sometimes starting in November and running through to April) and occasional day meets.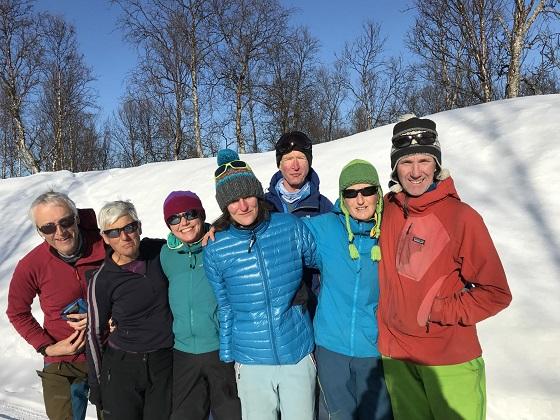 We run a number of lectures and webinars each year, usually in the autumn, which are great opportunities to meet and socialise with other members. In 2020, we started a very popular webinar series, open to members and non-members. Webinars are recorded and then uploaded to our own YouTube channel. 
We have active private groups on Facebook and WhatsApp, with members swapping information and ideas about ski touring, ski tours and gear. Our online forums are also very popular.
Low subscription rates for young members
A priority for our Club is to bring in more younger members and people who haven't done much ski touring before. If you're aged under 30, it costs only £10 a year to be a member. We also have a Development Award scheme for younger members to help them get started in ski touring.
A strong focus on training & leader development
Helping members to develop and improve their ski touring and mountaineering skills is central to our approach as a club. Training is focussed on avalanche awareness, navigation, ropework skills and first aid. We provide a range of awards to help younger skiers and other members to develop their skills and experience. 
We need a steady supply of members who have the skills, experience and aptitude to become leaders who can help deliver our touring programme. The leader development programme includes a training course, self assessment and mentoring.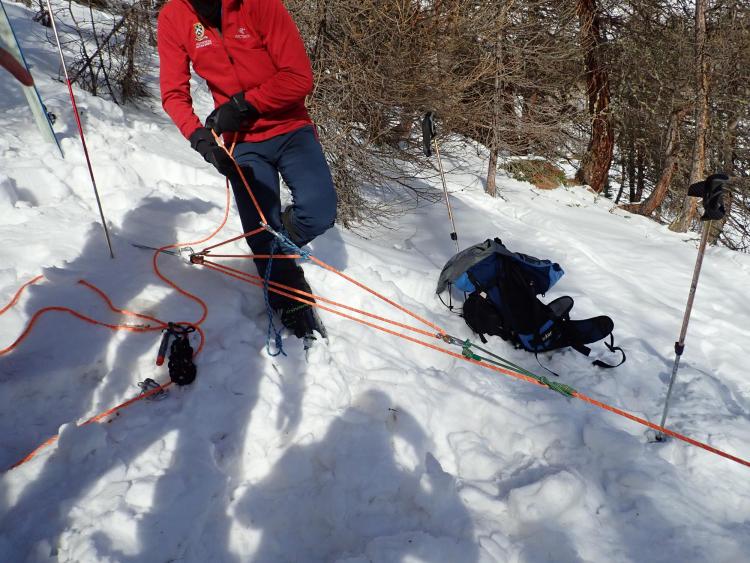 Awards
We offer support through two award schemes. Development Awards are available to assist Club members aged 35 or younger to get established in ski touring or ski mountaineering.  Non-members may apply for awards but must become members to receive any award given. Adventure Awards are available to assist Club members to take part in ski touring or ski mountaineering tours that are challenging and adventurous, particularly to rarely visited locations off the beaten track. 
Information and experience shared
Each year we publish a high-quality yearbook, containing tour reports and other interesting articles. We also send out regular e-newsletters about club tours and meets, upcoming events, club developments and so on. There are discussion forums on the website and Facebook and WhatsApp groups. We also organise lectures and webinars on topics of interest to ski tourers.
Access to almost 100 years of knowledge
Our Club was established in 1925 and since then members have been on thousands of tours to the Alps, Scandinavia and many other locations. Each year we produce a high quality Yearbook, which contains articles and reports on the past year's tours and future programmes. As a member, you can search our online archive of Yearbook articles.
A commitment to sustainable ski touring
Climate change is a very significant issue for our members and we run a carbon credit scheme. We're also providing more advice to members about low carbon travel.
Affiliation with Mountaineering Scotland
We affiliated with Mountaineering Scotland in 2019, to provide the club and our members with better liability insurance that covers ski touring, ski mountaineering and off-piste skiing.
This arrangement also provides our members with access to a wide range of other benefits provided through Mountaineering Scotland. These include an excellent quarterly magazine, a huge number of discounts with accommodation providers, shops and other businesses, and access to huts. We also provide a number of discounts directly to members.