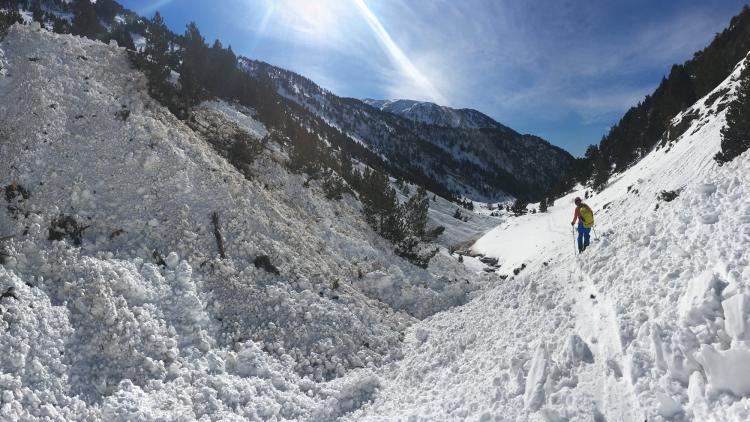 Avalanches are the most significant hazard a ski mountaineer is likely to encounter. 
Avalanche Bulletins
The European Avalanche Warning Services enables easy access to avalanche informatio through a clickable map for Europe. www.avalanches.org
For Canada: www.avalanche.ca
Courses
All resources listed on this page are useful, but there is no substitute for undertaking a training course in a mountain environment with a trained professional.
The Club Touring Programme normally has one or more courses each year. There are many other courses available, including those provided by Avalanche Geeks, Glenmore Lodge, Mountain Tracks.
Books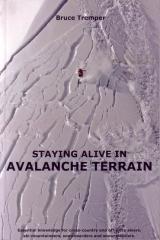 There are a large number of books available on avalanche awareness.
Probably the best overall book in English is Bruce Tremper's "Staying Alive in Avalanche Terrain" (second edition 2008).
Bruce Tremper has also published a concise 'Avalanche Essentials' book in 2013 which is more easily portable, but still covers most of what you need to know.
Although it is a general instruction book, "Ski Touring by Bruce Goodlad" has a very useful chapter on Avalanche Awareness.
There can be significant differences between the snowpack and weather conditions in North America / European Alps / Scotland, so this may need to be born in mind, when reading a book from an author in one of those regions.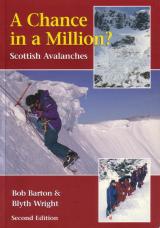 For Scotland, see "A Chance in a Million?" by Bob Barton and Blyth Wright (second edition 2000).
Overview Articles
There are many online articles which provide an excellent introduction and overview of avalanche awareness. Examples include:
Videos
Avalanche Risk Management
An excellent article by Karl Klassen on Avalanche Risk Management is in the 2014 Eagle Ski Club Yearbook.
The Munter 3 x 3 system is a well known approach which provides a structure for assessing risk in 3 areas:
Snowpack & Weather
Terrain
Human Factors
 at 3 stages in a tour:
Regional – planning before the tour starts
Local – on the day of the tour
Zonal – at the exact location of a questionable slope
A useful summary of the 3x3 method is provided on the Alpine Ski Club site 
Snowpack Stability
This video from Bruce Jamieson describes the different types of tests which can be performed to help assess the stability of the snowpack (Compression Test, Rutschblock Test, Shovel Shear Test etc).
This presentation describes the circumstances in which the various snowpack tests are best used. This presentation describes how noting the type of fracture in a compression test can provide useful information.
This paper by Alain Duclos & François Louchet describes mechanisms for triggering slabs.
Human Factors / Heuristic Traps
Many avalanche incidents happen to people who understand the risks and if they had been thinking logically would have avoided the situation, but who have used simple rules of thumb ("heuristics") which have short circuited the decision-making process and led to accidents. This paper by Ian McCammon examines 4 "heuristic traps" – familiarity, social proof, commitment and scarcity. This presentation provides a thought provoking insight into human factors.
Equipment – Transceivers
The most important thing with any avalanche transceiver is to make sure you get lots of practice using your own device. However, transceiver technology has advanced a great deal over the last 10 years or so, and if you have an older model, it is well worth updating to a modern three-antennae version. These newer models make fine searching and multiple-burial searching easier - a minute or two saved in locating a victim could well be the difference between life and death.
The technology of avalanche transceivers is described in this article by Ken Marsden in the Eagle Ski Club Yearbook 2014
Beacon Reviews provides a useful comparison of the different transceivers which are currently available.
Equipment – Shovels and Probes
In addition to an avalanche transceiver, it is important that every member of the party carries a shovel and a probe.
Although it is quite old, this paper describes tests on some avalanche shovels and gives some indications of what to look for in a shovel. IPplastic shovels should not be used for ski touring – they are simply not strong enough to dig through avalanche debris.
Transceiver Search
The chance of a live recovery of a completely buried avalanche victim drops very quickly after 15 minutes, so the only real hope of survival is rescue by companions during this initial period.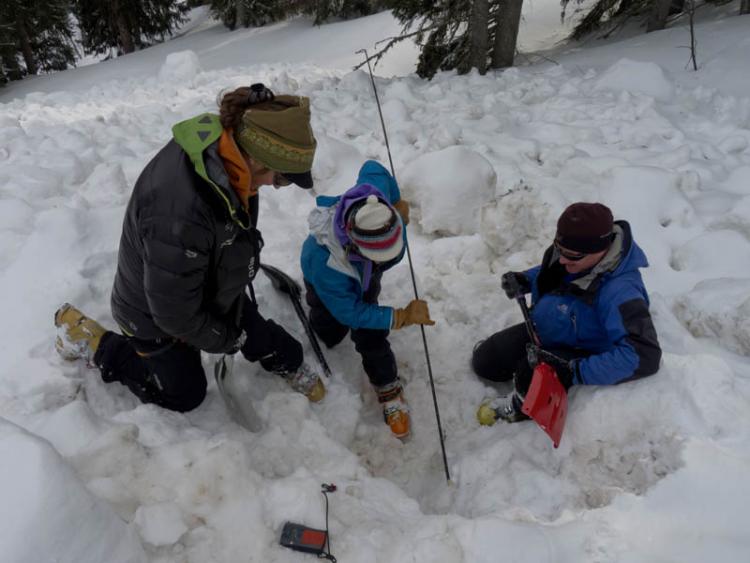 A transceiver search follows 4 stages:
Signal Search – Up to the point where the first signal is picked up.
Coarse Search – Use of transceiver to locate victim to within about 3m (e.g. by following flux lines).
Fine Search – Search with transceiver within final 3m (e.g. by criss-crossing to find the maximum signal).
Pinpointing – use of probe to locate victim.
Further details on transceiver searching are given here and here.
The Mammut Avalanche Safety Centre also has a useful introduction to transceiver searching.
A more advanced method for searching for multiple burials in close proximity - "micro strip searching" is described by Manuel Genswein in this paper and in this video.
Shovelling
With modern transceivers, locating an avalanche victim with transceiver and then probe can be relatively quick. Actually digging them out can take much longer - so it is well worth practising to make sure that your technique is efficient as possible.
The Backcountry Access site contains a useful video on "strategic shovelling" as well as a paper on the subject and a one page summary.
Post Avalanche First Aid
Dr Catherine Mangham developed the ESC Avalanche First Aid card giving an easy to follow algorithm for companion rescue first aid in an avalanche situation. It can be downloaded for printing here ESC Avalanche First Aid Algorithm 2018
An accompanying article by Declan Phelan ESC Avalanche First Aid revised 2018 provides an excellent summary of actions to take once you have dug out an avalanche victim.
Other Useful Information
The Data Avalanche! site run by a group led by the French avalanche guru Alain Duclos is a database of over 2000 avalanche incidents (mainly in France). It also has other useful background information on avalnche awareness.
2019 Yearbook Quiz Answers
These are the answers to the avalanche skills quiz on page 170 of the 2019 year book.  All the answers are in the leaflet "Caution avalanches" distributed with the year book and downloadable from here:https://www.wsl.ch/en/publications/caution-avalanches.html
Trip planning
1.What 3 items of avalanche safety kit should you always carry?  
Avalanche transceiver (beacon), shovel and probe.  Have you got these out since last season?  A peer to peer transceiver session with other ESC members in a local park is a good way to spend a few hours in Autumn.
2.What are the words and numbers that avalanche bulletin use to describe the avalanche danger?
1 low, 2, moderate, 3 considerable, 4 high, 5 very high.  Get in the habit of referring to the avalanche danger using the words not numbers.  "Considerable" sounds much more risky than 3/5. 
3.An example danger plot is shown in the year book.  If you were trying to get avalanched where you go today? 
in the plot shown this would be above 1800M and in the quadrants NE through S to SE.  A good mental exercise when looking at avalanche forecasts is to think "where would I go today if I wanted to get avalanched?"
4.There are 5 different types of typical snow (avalanche) problem?  Can you list these? 
New snow, wind drifted snow, old snow, wet snow, glide snow.  
Local evaluation
1.List 3 observations about your surroundings/conditions that you would particularly note. 
These could include: recent slab avalanche activity, whumpfing sounds, shooting cracks, fresh deposits of wind drifted snow.
2.Human factors are now known to be an extremely important factor in avalanche accidents. Can you list 3 patterns of thinking ("heuristic traps") that increase the risk of the group being avalanched.
These are listed in the panel of the leaflet (top left reverse side) headed "Human factors". Many Eagles find the acronym "FACETS" a useful one (explained in the Back Country video ). 
The individual slope
1.How is steep defined in degrees?
More than 30 degrees
2.If you need to put in kick turns to ascend a slope what does this suggest about slope angle?
It suggests the slope is approximately 30 degrees or more.
3.How can the angle of the slope be determined from a map?Use an "angle card' such as the one sent to all members in the past .  This allows angle measurement from contours. A number of countries now have colouring on maps for different slope angles. This may only be available electronically