The Eagle Ski Club was founded in 1925 and is the UK's largest and most active ski touring and ski mountaineering club, with almost 1400 members spread throughout the UK and overseas. It is entirely run by club members on a voluntary basis. This page describes the main things we get up to, including ski touring, training, leader development, awards and an increasing focus on low carbon travel! If you're interested in joining us, there's a link at the bottom of the page or just go directly to the Join Us page.
We like to go ski touring!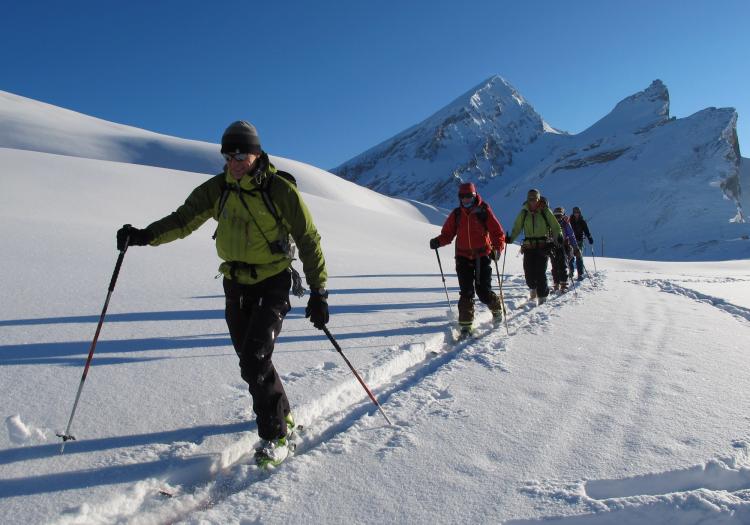 Club Tours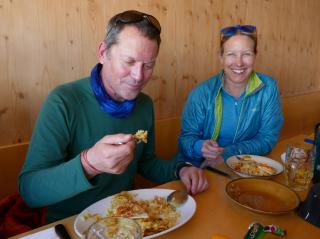 Our Club Touring Programme has over 60 ski trips a year, ranging from day tours and hut to hut tours in the Alps to ski expeditions further afield. Some are led by club members and others by professional guides.
For most trips you need to be a reasonably experienced ski tourer, but the programme also offers instructional courses to improve off-piste ski technique and to learn and improve other ski touring and mountaineering techniques - including avalanche awareness.
All tours are graded according to the standards of skiing, mountaineering and fitness required for the trip.
Member to Member ski tours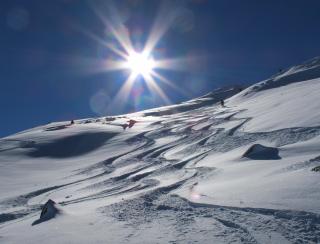 We also encourage members to post details of their own tours on our website, to allow other members of the club to contact them and potentially join their tour.
These tours are known as Member-to-Member Tours; they may either be led by a club member or a professional guide.
Scottish ski touring meets
During January to April, we also organise a series of Scottish Skiing Weekend Meets using self-catering accommodation, huts or camping. A few day meets are also held during each winter.  
Scottish skiing has a unique ambience and even though it may not be possible to ski on some occasions, these are always very sociable occasions with a range of activities on offer.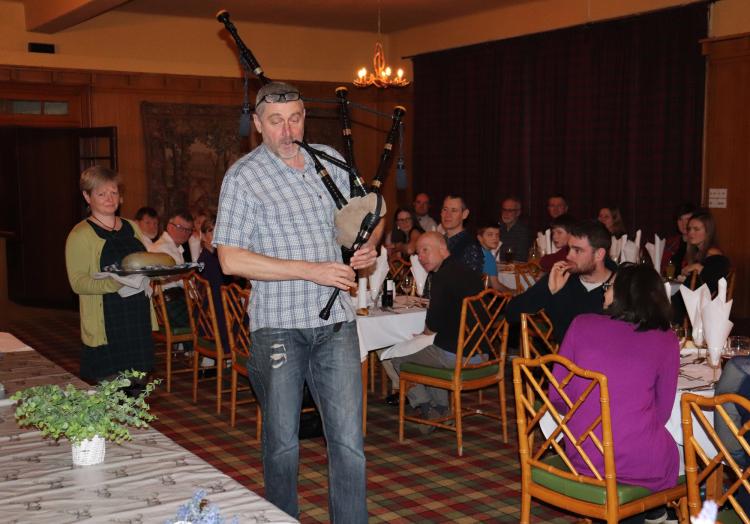 Training, leader development and awards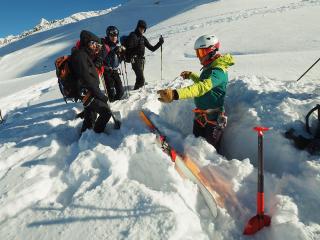 We have a volunteer training officer who organises a number of training events each year, covering avalanche awareness, first aid, ropework and navigation. These are normally one day or weekend courses. 
We also run a leader development programme to develop new leaders within the club who can then run ski tours with members.
Awards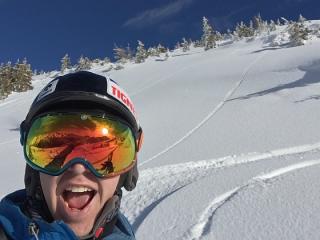 We offer support through three different award schemes. 
Development Awards:  To assist skiers under the age of 35 (whether ESC members or not) to get established in ski touring or ski mountaineering.
Adventure Awards: To assist ESC members to take part in ski touring or ski mountaineering tours that are challenging and adventurous, particularly to rarely visited locations off the beaten track 
Member to Member Awards: To encourage members to organise and run their own tours and provide an account of their adventures for the yearbook.
Lectures and webinars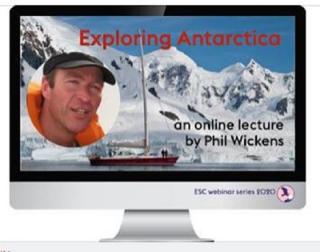 Lecture evenings are held across the country - often in the Autumn. They provide a great opportunity to meet other members face to face and discuss ski touring plans - as well as listening to the lecture. The locations vary, but are usually in London, Bristol, the Peak District (Hathersage) and the Lake District (Staveley).
We started a webinar programme in June 2020 and talks so far have included ski touring in Antarctica and a ski trip across the Karakorum. The webinars are recorded and made available to all members via YouTube.
Young people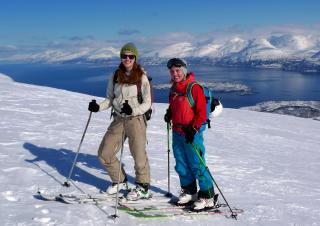 From 2020, we introduced a reduced membership of only £10 a year for young people under the age of 30 years. We also provide awards for younger skiers to help them develop their ski touring skills.
Low carbon challenge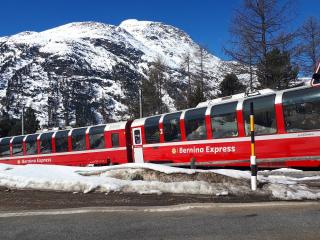 We take climate change seriously (it affects what we all like to ski on!) and provide advice to members on low carbon travel and purchasing carbon credits.
Yearbook and e-newsletter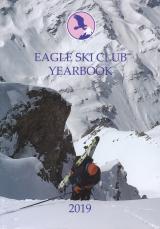 The club's printed Yearbook is posted to all members. The Yearbooks have lots of reports and photos describing tours from the previous season, as well as articles about ski touring (such as on avalanche awareness).
Our website has an online archive of yearbook articles which are useful for planning tours (available to members only). 
An e-newsletter is produced every 1-2 months and circulated to members.
Website
Club members can access all areas of the website, including all four online forums, viewing and adding to Photo Galleries, and the full details of all club tours and other events.
Facebook and Social Media
The club has two Facebook groups. We have a private group with over 500 members, which is used by club members to share information and ideas, as well as a public page on Facebook which provides more information about our club.

Running the Club
The Eagle Ski Club is a national club operated entirely by volunteers; we don't have a head office (or any office for that matter) or employees. The Club is run by its officers and committee, who are elected each year at the AGM (normally held in November or December). Committee members aren't paid, but may claim expenses for travelling to meetings. Members who are interested in becoming involved in any aspect of running the Club should speak with any committee member or email the President directly; those who are interested in leading tours (or attending a tour leaders' course) should contact the Touring Secretary.
Join Us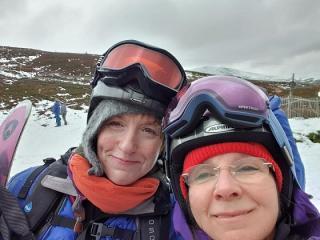 Membership of the Club has a number of benefits. If you'd like to become a member, please find out how to do this on the Join Us page. If you would like to learn more about the sport, have a look at Going Ski Touring.